2in1 | Multifunctional | Vegan | Kosher
Our products are convenient, multi-use, sustainable, so you can travel light and have less of an environmental impact along the way.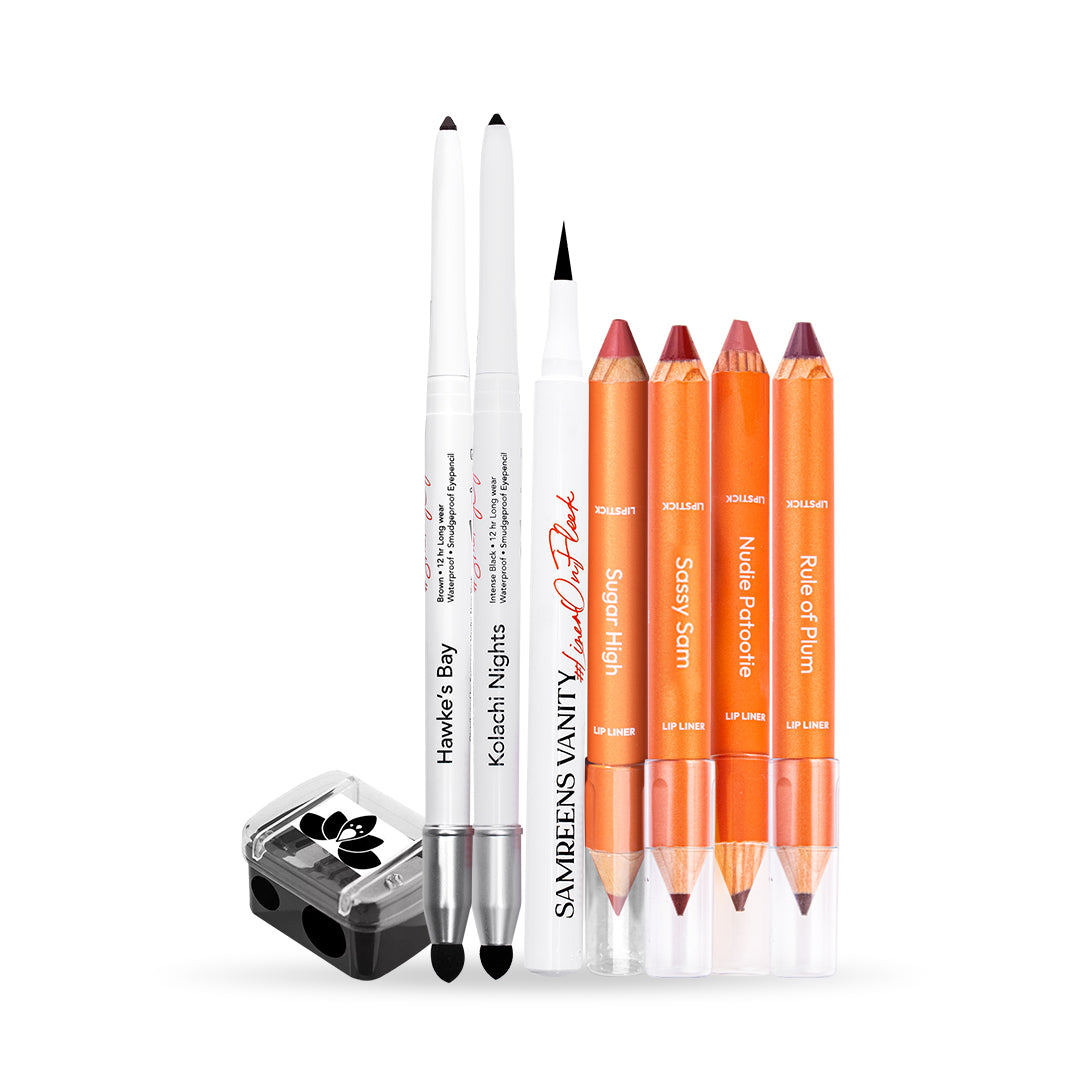 You Deserve To Be Celebrated
With our high-quality, European-made, South Asian-owned cosmetic line, you will finally have beauty products that understand and cater to you.
SHOP NOW
Celebrating Rich Culture, Heritage & The Planet
We've created the best cosmetics that enhance your beauty, value you, celebrate the culture and heritage of South Asia, and encourage you to show up as your real self. 
We believe in conscious beauty that doesn't harm people, animals, or the environment.
Vegan
Cruelty-Free
Eco-Friendly
Long-Lasting
Waterproof
Smudge-proof
Gentle With Contacts
Paraffin Free
Carbon Free
Halal
Kosher
Sustainable/Recyclable Packaging
Perfect Your Effortless Looks
Our founder, Samreen Arshad, a formally trained makeup artist shows you tips and techniques to enhance your beauty with this FREE masterclass.
SIGN UP